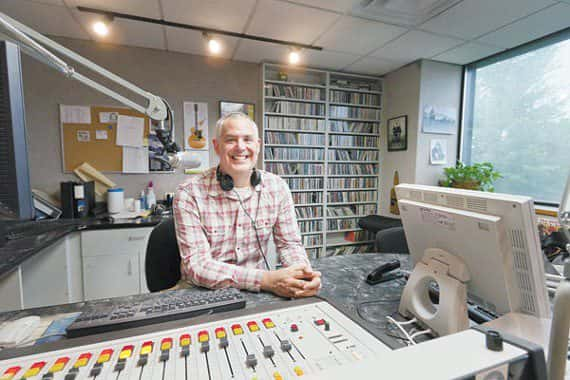 MONDAY to FRIDAY -- 03:00 PM - 07:00 PM
Program Director / Afternoon Host / Music First
Although not born in the Treasure Valley (he was born in Palo Alto, California) and despite his having experimented with living elsewhere (more on that later), Tim Johnstone considers Boise home. He was dragged kicking and screaming to the Gem State as a Cupertino California kid on the cusp of puberty. As soon as he realized that he could get his drivers' license at the age of 14, he was on board with the whole Idaho thing. He's a graduate of Meridian High School and has a Communication/English BA from Boise State University, PBM (pre Bronco Mania).
Tim stumbled into a shift at KBSU in 1984 during his freshman year of college. He eventually became Program Director for the station. He became Regional Promotion Director for Virgin Records in 1990, moving to Denver Colorado. A year later he upgraded to Seattle Washington (same job) and found himself in the middle of the explosion that was the Seattle music scene. That was fun. A few years later the tug of Idaho became too much to ignore and he returned to his former employer the Record Exchange in a new capacity as Marketing/Promotions Director. He also got back into radio. He helped launched KQXR in 1995 and moved to 94.9 The River five years later (all in the same company) where he still works today. This position has brought Tim in contact with many terrific non-profit organizations in the Treasure Valley that he supports with volunteer time. He has worked with The Idaho Humane Society, The Casey Foundation, Family Advocates/CASA, The Idaho Foodbank, The Boise Watershed, and Zoo Boise among others.
He is single, enjoys time in the mountains and likes the idea of working out more than actually doing so. He also has a cat that will acknowledge his presence and one that refuses.