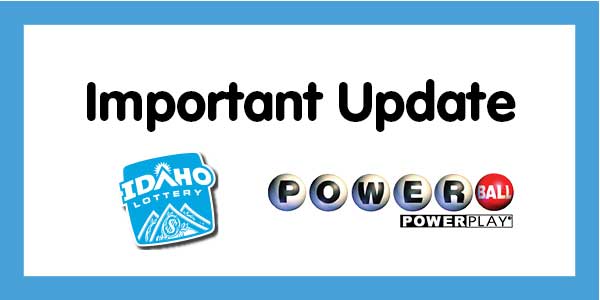 The Idaho Lottery has issued a statement about the Idaho Legislature's move to cancel Powerball.
Dear Idaho Lottery family,
We know you have Powerball questions. First of all, Powerball is STILL available to play. And did you know that the March 10, 2021 draw produced TWO $50,000 winners and 4,190 winning tickets worth $30,000 in prizes in Idaho? Powerball as a stand-alone game contributes an average of $14 million in gross profit for our dividend for the benefit of Idaho public schools and buildings every year.
So what is going on with Powerball in Idaho? Australia is scheduled to join Powerball in August 2021. The United Kingdom is scheduled to follow in 2022. Currently, Idaho law from 1988 only allows international play with Canada. In order for Idaho to continue offering Powerball, the Idaho legislature needs to amend 67-7408(4), Idaho Code.
On March 10, the Idaho House State Affairs Committee held the bill in committee. Unless a change in law is done before the end of the 2021 session, the Idaho Lottery will be required to cease participation in Powerball. Work continues with the Legislature to determine an alternative path forward to ensure that Powerball will continue after August 2021.
What does this mean to YOU?
– Currently, Powerball is still available to play in Idaho.
– Players can still claim winnings in Idaho from Powerball draws.
– If the law is not amended, Powerball will no longer be available in Idaho after August 23, 2021.
What can YOU do?
– You can contact your state legislator and let them know that you would like Powerball to continue.
– You can help us spread the word to your friends and families by sending them this article.
We will continue to provide updates as they come available. Thanks for playing.