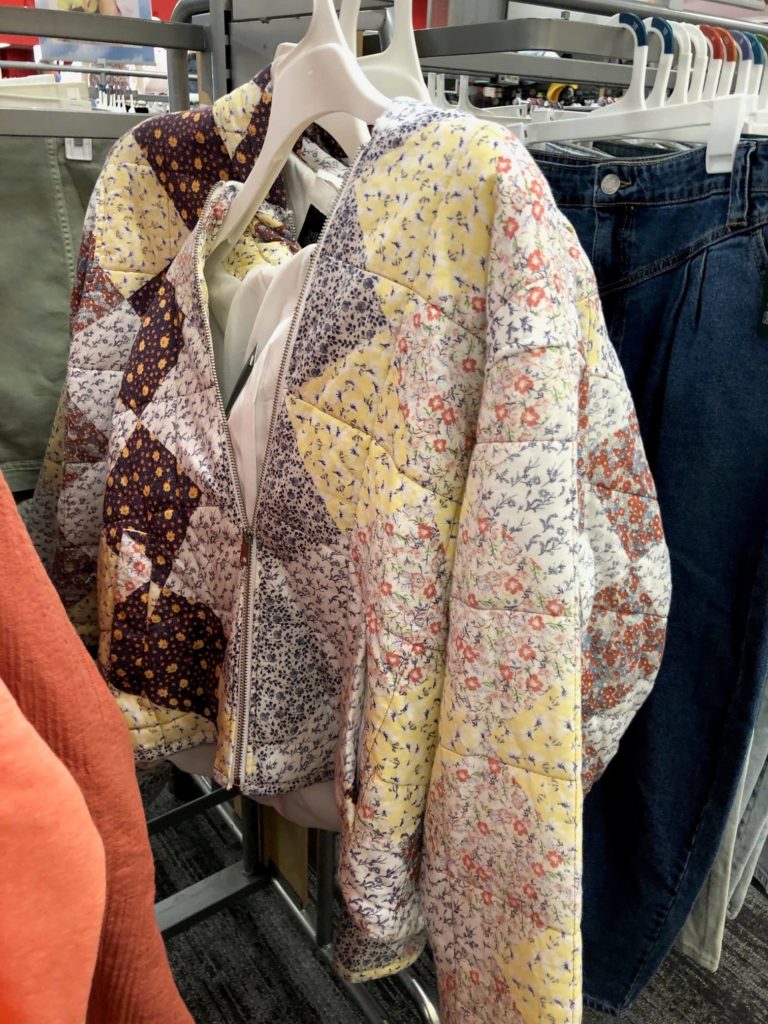 Following in the lead of the #TargetDressChallenge, my daughter and I went to Target to see if there was something adventurous to add to our wardrobes. I was thinking mother-daughter funky matching outfits. The clothes are suddenly so odd. Like the quilted jacket above and pleated mom jeans. These were in the junior section.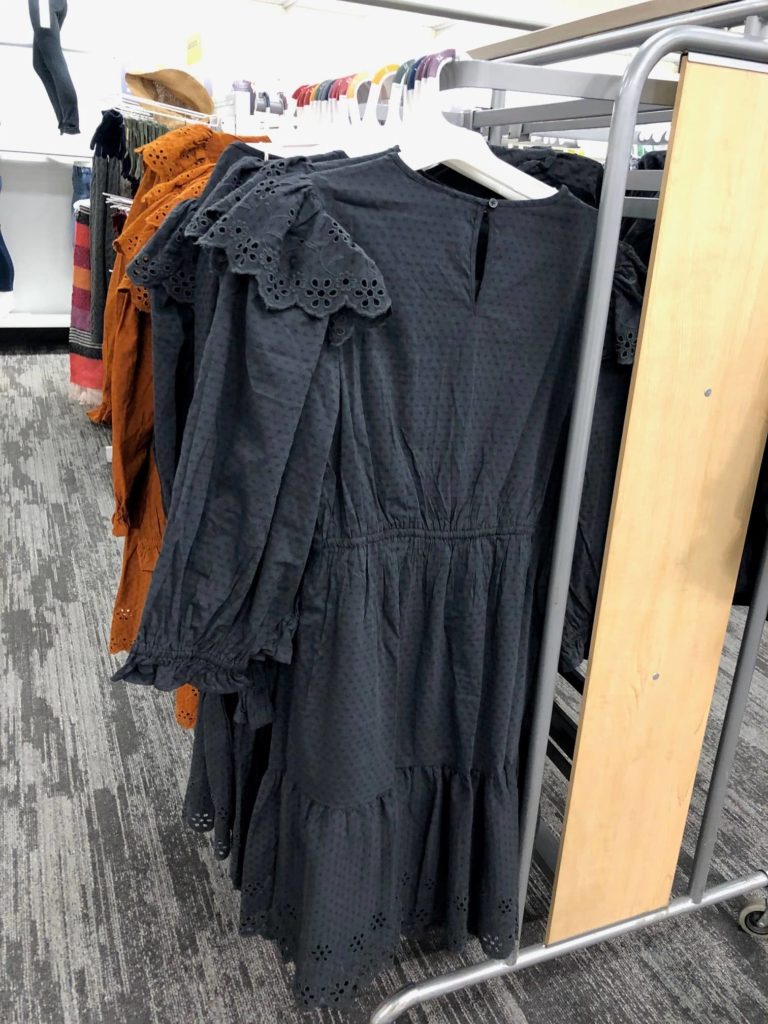 Knobby cotton dresses with eyelet trim. Eyelet trim! The last time I saw this much eyelet was when I was in grade school.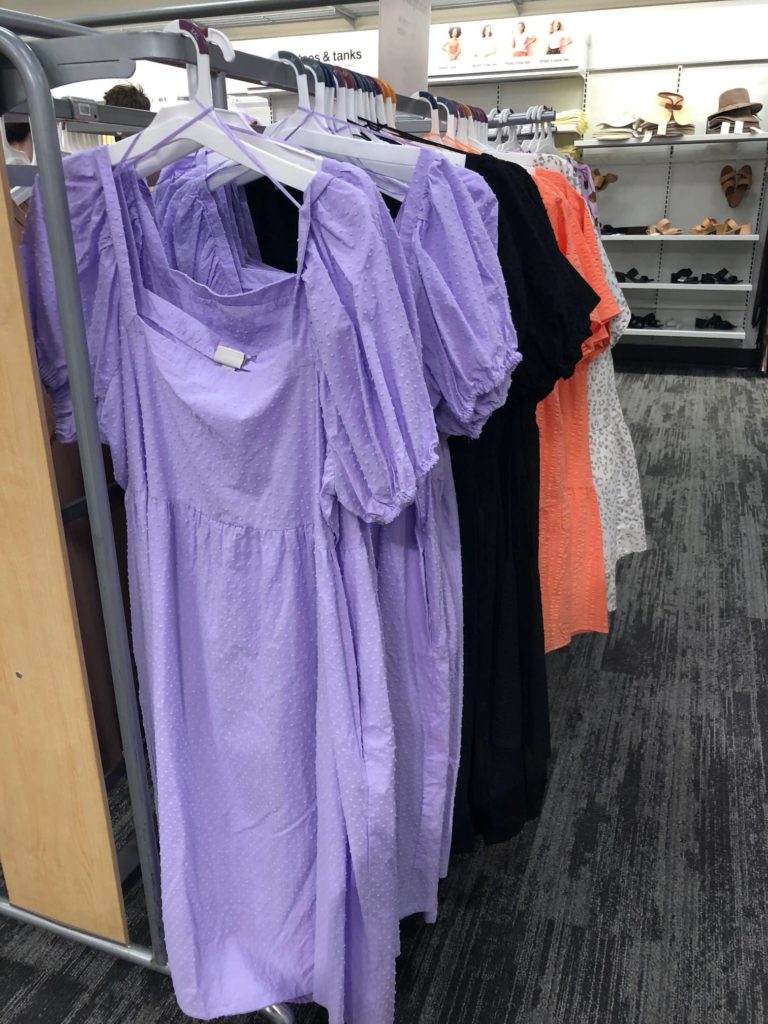 Puffy sleeves, almost to the mutton sleeve stage.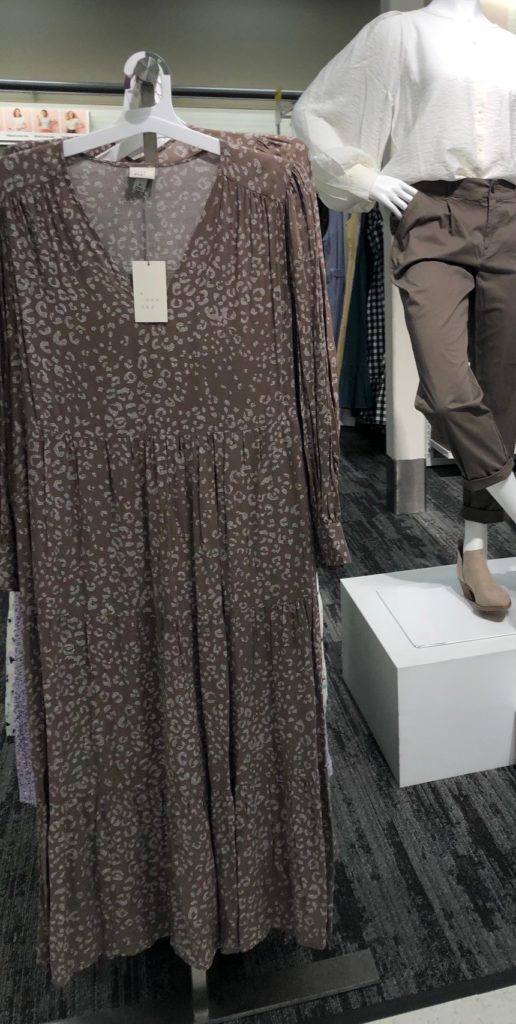 Shapeless dresses, too, and floral print everywhere. My only question: Where are the shoulder pads?
In the end, my daughter was not up for the challenge. I thought it would be fun. She disagreed.
Honestly, I've never felt so far removed and confused about fashion.
I didn't take photos, but the other obvious trend is sweatpants and sweatshirts. Hey, they do look comfy.
~Debbie