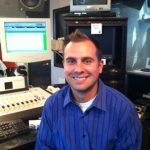 I graduated from the University of Idaho with a degree in Advertising and a minor in Communications Studies. I have been a dedicated Account Manager ever since, with over 7 years experience in the Boise market. I derive considerable satisfaction from helping my clients achieve their goals and I enjoy bringing them ideas that will help attract new customers.
I thoroughly enjoy working with many different business categories and have established lifelong relationships with my clients.
I can help grow your business by listening to your needs and will work diligently to find solutions to your problems. When I am not at work I enjoy attending concerts and being active outdoors.
Zach Ritchie
(208) 412-4712
zach.ritchie@lotusboise.com