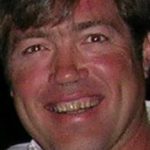 Steve Stuebner has a big appetite for outdoor fun. He has written over 10 books on Idaho outdoor topics, including Boise Trail Guide: 75 Hiking & Running Routes Close to Home, Mountain Biking in Boise, Salmon River Country, Paddling the Payette, Boise Road Cycling Guide and Discover Idaho's Centennial Trail.
He provides a new tip-of-the-week called "Stueby's Outdoor Journal" on his website, and talks about these tips on River Mornings, Friday mornings at approximately 7:10 a.m.
Steve is a public relations and marketing professional in his day job, working on web videos, web copy, press releases, blogs and social media for clients.
For more information, go to www.stevestuebner.com