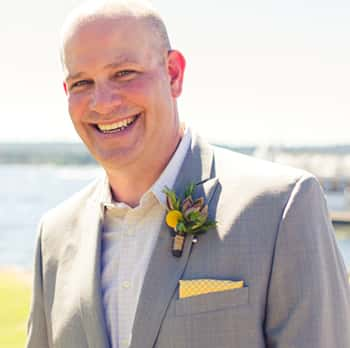 Even after nearly 19 years working in marketing and advertising, Brook still gets a rush from working with clients. He says, "There's nothing better than taking each unique product, finding the right audience fit, and pairing those things with great promotional ideas to knock a campaign out of the park."
Brook believes that working in radio is exciting because it provides so many opportunities to engage with different types of business people, be creative with commercials and promotions, make a great living, and most of all have fun.
After graduating from Boise State University in 1997 with a degree in Business and Marketing, Brook started his career as an account executive with KWEI Spanish radio station. After a year of selling this very niche market he had learned a lot about selling and customer service.  This has helped immensely in his next role as an account executive for Journal Broadcast Group's four radio stations.
After 7 years as an account executive Brook was promoted to Local Sales Manager, overseeing a staff of 5-10 sellers.  For the last four years Brook has also served as National Sales Manager, working with national rep firms to work with agencies around the country and manage business from top national advertisers.
Brook loves the lifestyle that working in advertising affords him in Boise: spending time with his family in the outdoors, going to local concerts, and attending sporting events. Brook is an avid skier, golfer and rafter and spends most of his free time enjoying life with his wife and daughter.
Brook Bender
General Sales Manager –
National Sales Manager
brook.bender@lotusboise.com
208-947-5410 office
208-947-6765 fax
208-841-0210 cell